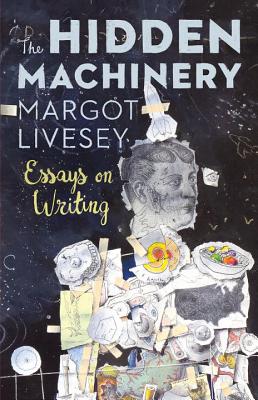 The Hidden Machinery (Paperback)
Essays on Writing
Tin House Books, 9781941040683, 224pp.
Publication Date: July 4, 2017
* Individual store prices may vary.
Description
A masterclass for those who love reading literature and for those who aspire to write it.
"Read everything that is good for the good of your soul. Then learn to read as a writer, to search out that hidden machinery, which it is the business of art to conceal and the business of the apprentice to comprehend."  
In The Hidden Machinery, critically acclaimed and New York Times bestselling author Margot Livesey offers a masterclass for those who love reading literature and for those who aspire to write it. Through close readings, arguments about craft, and personal essay, Livesey delves into the inner workings of fiction and considers how our stories and novels benefit from paying close attention to both great works of literature and to our own individual experiences. Her essays range in subject matter from navigating the shoals of research to creating characters that walk off the page, from how Flaubert came to write his first novel to how Jane Austen subverted romance in her last one. As much at home on your nightstand as it is in the classroom, The Hidden Machinery will become a book readers and writers return to over and over again. 
About the Author
MARGOT LIVESEY is the New York Times bestselling author of the novels Mercury, The Flight of Gemma Hardy, The House on Fortune Street, Banishing Verona, Eva Moves the Furniture, The Missing World, Criminals, and Homework. Her work has appeared in the New Yorker, Vogue, and the Atlantic, and she is the recipient of grants from both the National Endowment for the Arts and the Guggenheim Foundation.  Born in Scotland, Livesey currently lives in the Boston area and is a professor of fiction at the Iowa Writers' Workshop.
Praise For The Hidden Machinery: Essays on Writing…
If only I'd been able to read The Hidden Machinery before I began my first novel. It would have saved me so much trouble! Margot Livesey's essays are not only helpful and informative (about writing and great writers—Austen! Woolf! Flaubert!) but every witty, elegant sentence is a pure pleasure to read.

— Francine Prose

From the noted creative writing teacher and novelist, a smart, unpretentious guide to 'writing the life, shaping the novel.'… Would-be writers will find this both useful and inspiring, while general readers can simply enjoy Livesey's keen insights and engaging prose. 

— Kirkus, Starred Review

I've learned a great deal over the years from the wise counsel and dazzling intelligence of my dear friend Margot Livesey. With these brilliant essays, she offers all her lucky readers a new way to understand fiction's inner workings. Her readings of old favorites and more recent delights brim with warmth and insight and her revelations make this an essential companion for all serious readers and writers.

— Andrea Barrett, National Book Award winner

There is no finer teacher of writing in America than Margot Livesey. The young writer who spends an hour with Livesey leaves with pockets filled with nuggets of her sly intuitions. To have an entire book of her wit, wisdom and constructive suggestions is to possess the mother lode.

— James Magnuson, Director of the Michener Center for Writers and author of FAMOUS WRITERS I HAVE KNOWN

Novice novelists, accomplished authors, and rabid readers can all learn something from Livesey's intense yet intimate exploration of the art and craft of creating and appreciating the written word.

— Booklist

Each of the ten essays in The Hidden Machinery is rooted in close readings of authors such as Jane Austen, Toni Morrison, Tom Stoppard, and Virginia Woolf, from whom Livesey, the New York Times-bestselling author of eight novels, draws invaluable lessons about rhythm in dialogue, the pitfalls of research, creating indelible characters, and much more about the inner workings of fiction.

— Poets & Writers Magazine

Livesey writes with wisdom and insight about the craft of writing . . . Relying on famous authors makes a compelling strategy.

— Publishers Weekly

This is one of our best contemporary writers candidly unlocking for us the tools in her workshop. But for those of us who are not great writers but instead great readers, this collection also will unveil the magic behind the literature we love. . . . If good books allow us to choose the intellectual company we keep, there's no better company—for a budding writer or an avid reader—than Livesey in these essays.

— The Christian Science Monitor