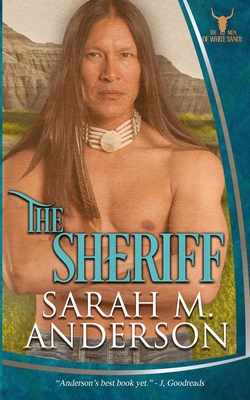 The Sheriff (Men of the White Sandy #5)
Paperback

* Individual store prices may vary.
Description
The last thing he needs is another person he has to protect...Tim Means is the sheriff on the White Sandy Reservation-a thankless job on the best of days. He's trying to keep a gang war from breaking out, vigilantes from running amuck and he's doing it all with a two-man force. When a kid named Georgey gets busted breaking into the Clinic, Tim doesn't have time to keep the kid on the straight and narrow. He needs a relative to take the teen off his hands.But who? The only person who could take custody of Georgey is Summer Collins, Georgey's half-sister. She hasn't been on the White Sandy in almost fifteen year. But what choice does she have? She made a promise to her father to look out for her little brother, so she gives up her job teaching summer school and her hopes of a summer fling to venture west and meet a brother she barely remembers. But what she finds on the White Sandy is more than just a family or a sense of belonging. She meets one sexy sheriff and suddenly, a summer fling seems like just the thing. But things on the White Sandy are never simple-or easy. When the gang war threatens Summer and her brother, will Tim be able to do his job-or will his heart get in the way?Warning: This book features smart-mouthed teenagers, poverty issues, dyslexia, jackalopes, and car sex. Plan accordingly 4.5 stars "Unexpected love at it's best I've really enjoyed this entire series, but Sheriff Tim turned out to be one of my very favorites. I wasn't expecting it. I went into the book thinking he was a surly jerk ... but it didn't take long to figure out that he really had a heart of gold. Great characters, an emotional story of family and second chances and a sweet love story. Great read " - Thoughts of a Blonde5 stars "I loved the way the characters worked together to help the young people on the reservation. The attraction between Tim and Summer was sizzling, yet they faced real problems and put the needs of others first, for the most part. It was great to see all the other characters from the previous White Sandy books. They were a real part of the story, instead of just making a pop-up appearance."- Mary D, Reviewer4 Stars "It's good to be back in the Dakota's on the White Sandy Lakota Indian Reservation."- Cindy O, Reviewer.
River Hills Press, 9781941097397, 234pp.
Publication Date: January 13, 2020