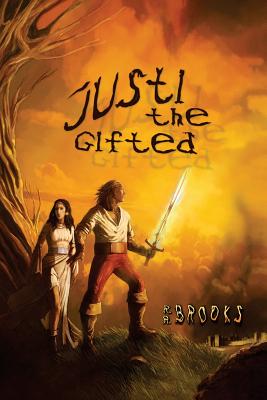 Justi the Gifted (Paperback)
Leo Publishing, LLC., 9781941157022, 362pp.
Publication Date: January 16, 2015
* Individual store prices may vary.
Description
Barbarians, bringing death and slavery, invade and all but destroy the Kingdom of Zell. The only hope for the people's salvation lies with a young peasant boy. Gifted with a sense of justice by the god Li, this child, named Justi, will grow to be a young man blessed with the power to save the kingdom, meanwhile cursed with a power to kill-a power beyond his control. The prophecy of this wounded land has foretold of Justi's coming and his meeting with another of the gifted, a young and beautiful girl his age who carries a great secret. But those who stop at nothing, influenced by the dark power of Dar, use kidnapping, assassination, and seduction to block their union and prevent them from fulfilling their destiny. With help from many Zellish, Justi must use powers at his command to avert disaster and to face the one fear that has haunted him: killing an innocent.
or
Not Currently Available for Direct Purchase