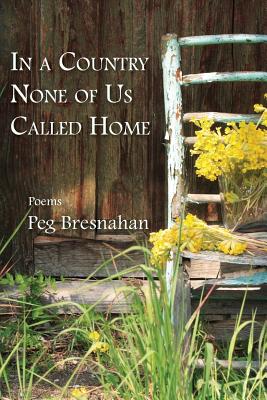 In a Country None of Us Called Home (Paperback)
Press 53, 9781941209011, 88pp.
Publication Date: April 4, 2014
* Individual store prices may vary.
Description
What a true gift we have in Peg Bresnahan's dazzling new collection, In a Country None of Us Called Home. The narrative voice in these poems has a focus that is honest, steady, and absolutely clear. There is also a sharpness of observation, as when she comments on the everyday birds of Sri Lanka that hover daily in smoke, insignificant and scientifically unnamed. But they too carry their own signature, "since they always wake at dawn, / fly to burning fields/ and sleep at night/ wrapped in wings/ the color of tropical seas." Peg's gift is to offer the ordinary a moment of uniqueness that each life deserves. This collection indeed is a gallery of the extraordinary and small planted in time-a vision that perhaps only the photographer or poet can arrest perfectly. Inspiration radiates from every life and distant land visited in this eloquent book of poems. -Katherine Soniat, author of The Swing Girl.