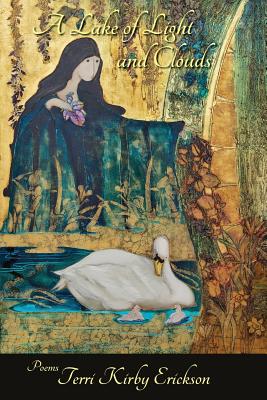 A Lake of Light and Clouds
Paperback

* Individual store prices may vary.
Description
In her fourth book-length collection of poems, A Lake of Light and Clouds, "Terri Kirby Erickson, to adapt a phrase from the epigraph by Sharon Randall, reflects the light she has been given. A skillful poet with a compassionate heart, she is not stingy with this light. She shines it on people she sees, people like Frank and Alice or "The Man Who Cuts His Grass with Nail Scissors"; gifts from the natural world, including birds and orchids; places as varied as a Waffle House and V ster's, Sweden; material objects, including red tractors and ice cream trucks; and experiences with urologists, hospitals, and family members or friends. T.S. Eliot would call what she does mastering the objective correlative. I call it incarnating light. As Erickson shares images and experiences in her richly textured poems, she invites her readers into her own psyche, a place where we are all likely to feel accepted and warm." -Felicia Mitchell, author of The Cleft of the Rock.
Press 53, 9781941209028, 116pp.
Publication Date: April 3, 2014