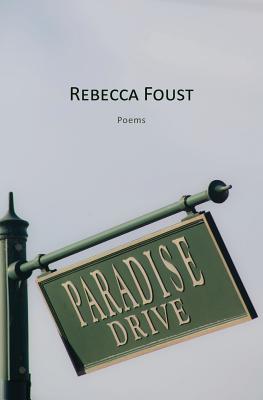 Paradise Drive
Paperback

* Individual store prices may vary.
Description
In Rebecca Foust's splendid book-length sonnet sequence, Paradise Drive, we come upon a Pilgrim contemplating the deadly sins while hiding out in the bathrooms at some of Marin County, California's swankiest parties. As the Pilgrim swaggers into an idiosyncratic, believable, frail spirituality, her unmediated, un-medicated new life emerges. The sonnets of this new life are jagged, fresh, and formed in only the way a stunningly skilled poet can craft them. Foust drives her Keatsian sensibility straight into the 21st century of terrorism and autism, divorce and yoga, soldiers and syringes, booze and valet parking, determined to prove that truth makes beauty. Not only is Paradise Drive a magnificent achievement, it's a deep comfort as well. -Molly Peacock, author of The Second Blush: Poems and Cornucopia: New & Selected Poems.
Press 53, 9781941209165, 114pp.
Publication Date: April 24, 2015