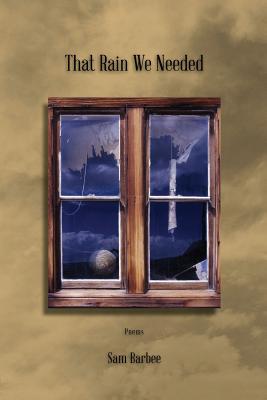 That Rain We Needed
Paperback

* Individual store prices may vary.
Description
That Rain We Needed is one man's search for his place of true belonging in an imperfect world. Sometimes comical, other times poignant, always willing to be vulnerable-here Sam Barbee unfolds his map for negotiating family and its complicated relationships. Little escapes his keen eye. "Snagged in the belly of combed clouds / I release all I am into wind," he says-he who bravely bares his soul to us all. -Susan Laughter Meyers, author of My Dear, Dear Stagger Grass
Press 53, 9781941209400, 106pp.
Publication Date: April 14, 2016