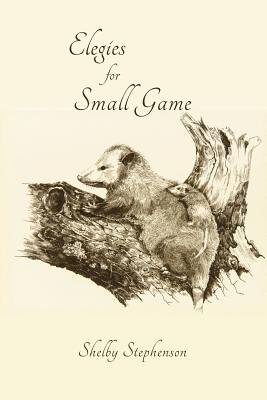 Elegies for Small Game
Paperback

* Individual store prices may vary.
Description
In Elegies for Small Game, Shelby Stephenson continues his celebration of place, family, and memory. But here there is a new eloquence and authority of rhyme and ballad form, with laments for those who have gone on, and odes to hunting dogs, songs for game like possums and rabbits, a gallery of portraits of people and loved pets, and even imaginary pets of childhood. In poem after poem Stephenson catches the exuberance of childhood, the romance of hot-rods, the delight of barnyard basketball, and the poignant poetry of birdlife in the countryside. In dialogue and hymn, this singer and laureate meditates on issues of race, history, and the bonds of abiding love. -Robert Morgan.
Press 53, 9781941209417, 88pp.
Publication Date: April 1, 2016