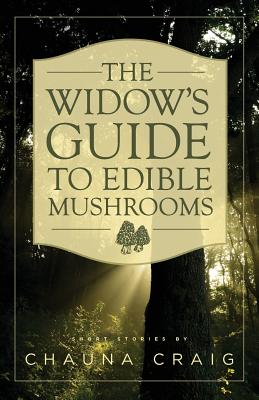 The Widow's Guide to Edible Mushrooms (Paperback)
Press 53, 9781941209493, 192pp.
Publication Date: March 15, 2017
* Individual store prices may vary.
Description
The Widow's Guide to Edible Mushrooms features twelve short stories, mostly set in the American West, in which people struggle to define themselves in border spaces. From stepmothers and childless women to young people aiming to push beyond the limits set for them, the characters in this collection seek to reconcile their sense of disenfranchisement with the communities and families they can't or don't want to abandon. As author Peter Fromm states in the praise, "With the heart of a giant, and an eye sharp enough to cut, Chauna Craig takes her hometown of Great Falls, Montana, and makes it every town whose glory may lurk mostly in memory. And within these towns, within the hearts of the people hanging on, hidden as if by a magician, lie the complexities of all lives, awaiting, like our own hearts, discovery. The great gift of The Widow's Guide to Edible Mushrooms is to allow you to be their discoverer. Chauna Craig is the real deal."