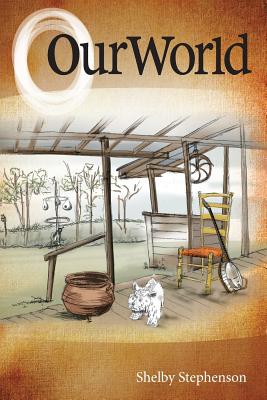 Our World
Paperback

* Individual store prices may vary.
Description
Our World, by North Carolina Poet Laureate Shelby Stephenson, is a love letter to his wife, Nin, and to the homestead where he was born and on which he still lives. Poet Dannye Romine Powell, says, "Shelby Stephenson drags the river of love and memory in this new collection, from sassy-sweet songs to his beloved wife Nin, to the "deep and wide gladness" of being alive, to thoughts of his father's Stetson hats and White Owl cigars, of his mother humming as she cuts cloth for a dress. . . . If poetry gets more visceral than this, quick, show me where."
Press 53, 9781941209790, 102pp.
Publication Date: April 16, 2018