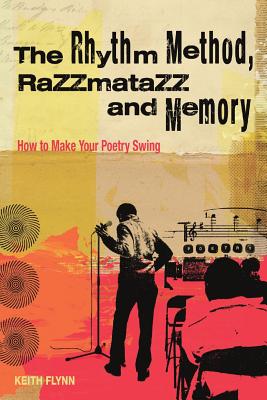 The Rhythm Method, Razzamatazz, and Memory
How to Make Your Poetry Swing
Paperback

* Individual store prices may vary.
Other Editions of This Title:
Paperback (3/1/2007)
Description
Poems are made of words, not ideas. Those words are rhythmic and, when chosen and composed properly, are capable of entering a reader's or listener's body and resonating. The Rhythm Method, Razzamatazz, and Memory explains the historical connections between word, image, and sound to empower you to create work that is dynamic, vital, and musical--to create poems that live in the air.
The first section, Learning to Listen, begins by reflecting on the birth of the American poetic voice, teaching you to find your own voice by dissecting a poem's line, sound by sound, rediscovering not only the power of your poetry but also where that power comes from. The second section, Learning to Observe, outlines the history of foreign influences--from the surrealism of French writers Charles Baudelaire and Arthur Rimbaud to that of Spanish artists Pablo Picasso and Salvador Dali--inspiring you to explore your experimental impulses and discover new ways of seeing. The third section, Learning to Speak, focuses on the influence of music on twentieth-century poetry; beginning with the troubadour and the slave experience, through the eras of jazz and blues, and onto the slam stages of the modern city. The different strategies of these performers offer insight into your development as a creator and prepare you to act as a vocal interpreter of your work.
The Rhythm Method, Razzamatazz, and Memory shows you how to extract the sparks of language, art, and music that have always stimulated and nourished our poetic vernacular and to use the fire to forge our unique voice and your own style of performance.
Press 53 Carolina Classics Editions, 9781941209998, 338pp.
Publication Date: February 14, 2019