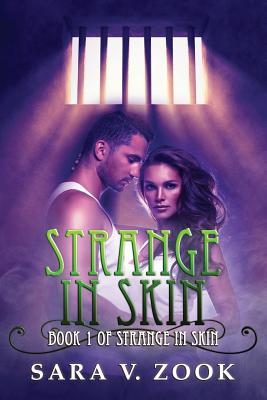 Strange in Skin (Paperback)
Planettopia Publishing, 9781941246900, 392pp.
Publication Date: January 26, 2014
* Individual store prices may vary.
Description
From the moment Anna James meets the strange prisoner Emry Logan, she becomes instantly obsessed and will stop at nothing to try to get another interaction with him. But going against her family and church aren't without consequence. Anna is deemed a traitor as she quickly realizes that there's more to Emry's past than just murder. He has a special ability that is far from human that he only shares with her. Feeling this magical connection, Anna has to free her handsome inmate so that they can be together finally, but someone else knows about Emry's secret and wants Anna to stop digging for answers as she finds herself in the midst of a modern day witch hunt. The life of an innocent pastor's kid suddenly is turned upside down in a war between good and evil as Anna begins to wonder which people in her life are on the side of good, and is she one of them.
About the Author
Sara wrote her first book at age six. Of course, it was only a few pages, handwritten by a 6-year-old and was about kitty cats. As a child, some days she would be out venturing in the woods with her older brother and cousins, but sometimes would stay inside and create stories, write them down in a notebook and then pretend to publish them by typing them up on her mother's old typewriter. Sara graduated from the University of Pittsburgh with a bachelor's in, you guessed it, creative writing. She met her husband, Brad, in college. They live near Harrisburg with their three kids. Sara started writing Strange in Skin in the summer of 2010. She had so much fun writing it, she couldn't stop. She would work all day and then stay up late at night typing up a few more chapters. A paranormal theme kept sticking out in her ideas. She likes being outdoors, riding her 4-wheeler, going to the beach and watching movies.