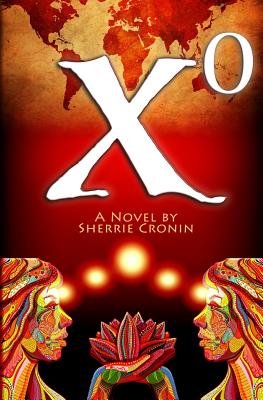 X0 (Paperback)
Cinnabar Press, 9781941283189, 306pp.
Publication Date: October 17, 2015
Description
A cranky Texan finds herself an unwilling telepath and the unlikely hero in a rescue mission in Nigeria. After a kidnapped Igbo woman becomes a pawn in a dangerous political game, her powerfully psychic sister is determined to find an ally. The two radically different women grow stronger as they interact. Only x0 has the knowledge to intervene. But should they?
Praise For X0…
Review by Christi Killien Glover , Author of "A Bear Tale" (Smashwords)
This is a book I'll never forget. It educated me at the same time that it moved me deeply… Cronin's expansive international plot line is full of fascinating characters … The telepathy and the international organization x0 that exists to help telepaths is so realistic that I googled x0 just to see if I could join.

Review by Abby L Vandiver , Author of "In the Beginning" (Smashwords)
A gripping tale of despair, hope and an unlikely friendship that is forged through transmitted thoughts sent thousands of miles away and bound though faith. It mixes real life facts with fictional characters bringing them to life. A most enjoyable read. You won't want to put it down.

Review by Marianne VonFeldt Oxenhorn (Smashwords)
Great book club book. Just reviewed it with my book club and everyone gave it a big thumbs up!

Review by Brian Rush, Author of "A Sip of Fear" (Smashwords)
This book is really creative and unusual. The voice is good, the characters are interesting, and so is the plot… Oh, and … if you … are a telepath, you'll especially love this. I won't explain that. You'll understand if it applies.

Advertisement