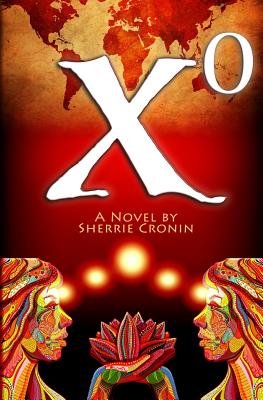 X0 (46. Ascending #1)
Paperback

* Individual store prices may vary.
Other Editions of This Title:
Paperback (6/7/2014)
Description
The ancient group x0 hides in the shadows until a young Nigerian beauty forces them to emerge. Thinking that her telepathic abilities are perfectly normal, this Igbo woman draws upon her powers to seek an ally to rescue her captive sister. Unfortunately, the telepath she finds is cranky Texan lady who doesn't believe in nonsense and who insists that the disturbing phenomenon in her own mind isn't there.
Realizing that her sister has become a strategic pawn in a dangerous game of international politics, she vows to do anything to get the attention of this uncooperative fellow psychic. As the women struggle with each other, common links begin to forge these two radically different women together in ways that even x0 does not understand. They could intervene, but should they?
(x0 is the first novel in the 46. Ascending collection, which consists of five loosely interrelated novels about five very different family members who each discover that they can do the extraordinary when circumstances require it. The stories are designed to be read in any order as they overlap in time and build upon each other in all directions. The second print edition of x0 was designed for a better reading experience, with links and supplemental information removed from the print version. This information can now be found at the book's website where the reader can browse at his or her leisure. In the third edition, the book was resized for sale in retail stores.)
Praise For X0 (46. Ascending #1)…
Review by Christi Killien Glover , Author of "A Bear Tale" (Smashwords)
This is a book I'll never forget. It educated me at the same time that it moved me deeply… Cronin's expansive international plot line is full of fascinating characters … The telepathy and the international organization x0 that exists to help telepaths is so realistic that I googled x0 just to see if I could join.

Review by Abby L Vandiver , Author of "In the Beginning" (Smashwords)
A gripping tale of despair, hope and an unlikely friendship that is forged through transmitted thoughts sent thousands of miles away and bound though faith. It mixes real life facts with fictional characters bringing them to life. A most enjoyable read. You won't want to put it down.

Review by Marianne VonFeldt Oxenhorn (Smashwords)
Great book club book. Just reviewed it with my book club and everyone gave it a big thumbs up!

Review by Brian Rush, Author of "A Sip of Fear" (Smashwords)
This book is really creative and unusual. The voice is good, the characters are interesting, and so is the plot… Oh, and … if you … are a telepath, you'll especially love this. I won't explain that. You'll understand if it applies.

Cinnabar Press, 9781941283189, 306pp.
Publication Date: October 17, 2015
or
Not Currently Available for Direct Purchase