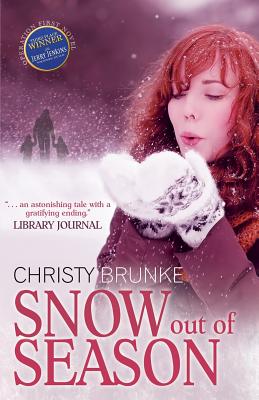 Snow Out of Season
Paperback

* Individual store prices may vary.
Description
Two pregnant women separated by time . . . Are they more connected than they know? Shannon Henry is just starting to put her life back together after the death of her infant daughter when she discovers she's pregnant again. Afraid of losing another child, at first she hides the news from her husband Wade. When her doctor presents her with the choice of either raising a child with Down syndrome or terminating the pregnancy, Shannon is torn. Then things strangely start going missing-their wedding picture, a bracelet with charms for their three children, Wade's clothes on the floor which she's always complained about. And why is she having nightmares about losing her husband? Leslie Gardner is a high-school senior in 1979 who dreams of becoming a professional ballerina, but she discovers she is pregnant too. If she has the child, her chances of a dancing career and college are over, but her friend shows her another option. If she secretly has an abortion like her boyfriend wants, her problems will be over and her life can go on as planned. While Shannon wrestles with her sanity, Leslie struggles with whether or not to tell her parents. Each must make a decision that will alter both the future and the past forever.
Mountainview Books, 9781941291269, 288pp.
Publication Date: November 13, 2015