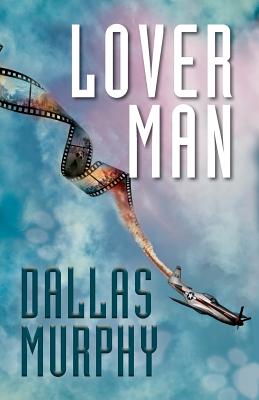 Lover Man
Paperback

* Individual store prices may vary.
Description
LOVER MAN The widely acclaimed, Edgar Award finalist hailed by Publisher's Weekly as one of the best novels of the year. Artie Deemer lives off his dog Jellyroll, the most famous canine in the country, star of movies, TV, and dog-food advertising. Artie hangs around the apartment, smoking a little pot, listening to jazz, trying to keep the world away. But then his ex-lover, Billie Burke, is murdered and he receives a note from her: "I'm dead, darling. Get out of your chair and look in the ice tray." And so begins the wild, unpredictable ride. Artie becomes a reluctant sleuth, dodging hoods, blackmailers, killers, and crazy combat pilots as he struggles to uncover Billie's murderer--without joining her in the morgue. "Lover Man is a first novel of unusual skill with amazing characters... the writing is flip and sophisticated." New York Times "Lover Man is a bouncy, quirky, funny mystery with racy dialog. The story line makes more twists and turns than a New York cabdriver running up the meter." Washington Post "Artie Deemer is a true original - the frantic, antic humor carries along the characterization and narration like twin, runaway trains." Chicago Sun-Times.
Cutting Edge Publishing, 9781941298039, 240pp.
Publication Date: September 2, 2014
About the Author
Edgar Award Nominee Dallas Murphy is the author of the acclaimed three-book series Lover Man, Lush Life, and Don't Explain, about the reluctant sleuth Artie Deemer, who lives off his dog Jellyroll, star of screen, TV, and dog-food boxes; and the stand-alone crime novel set in Florida, Apparent Wind. Lover Man was nominated for an Edgar for Best First Novel and named a Notable Book of the Year by the New York Times. Murphy has also written nonfiction books about the ocean, including Rounding the Horn, To Follow the Water, Plain Sailing, and, most recently, To the Denmark Strait. He lives in New York City.