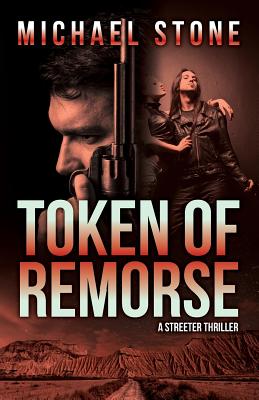 Token of Remorse
A Streeter Thriller
Paperback

* Individual store prices may vary.
Description
"The third Streeter mystery once again breathes life into the streets of Denver. Clever plotting, dark humor, quick action," Library Journal TOKEN OF REMORSE Nobody is Tougher than Streeter Bounty hunter Streeter is a string of ex's... ex-linebacker, ex-accountant, ex-bouncer, and a four-time ex-husband ... who excels at exacting justice... with explosive results. "Mike Hammer & Phillip Marlowe with a soupcon of Spenser for good measure" Milwaukee Journal Sentinel The Waterbed King of Denver hires Streeter to track down his missing nephew, Richie Moats, who has robbed the owner of a string of massage parlors of his weekly take and has gone on the run. The chase takes Streeter to Mexico, where he has to find Richie before the furious tycoon's bone-breakers do. But that's only the beginning...as Streeter becomes entangled with Richie, and his stripper girlfriend, in a drug smuggling scam that stretches from the back alleys of Mexico to the streets of the mile-high city. "Stone has a wining way with characters who are, well, bumblers...a welcome shot of humor for the hardboiled set," Booklist.
Cutting Edge Publishing, 9781941298084, 252pp.
Publication Date: June 11, 2014
About the Author
Shamus Award Nominated Writer Michael Stone started his career as a newspaper reporter, working as a correspondent for The Dallas Morning News and winning awards for his investigative journalism, before becoming a private detective in Denver. He used that experience to powerful effect when he became a crime fiction novelist. Stone's blockbuster series of thrillers began with The Low End of Nowhere, which introduced bounty hunter Streeter, the tough-guy-with-a-tender-heart tracking down terrifying criminals on the streets of Denver. The smashing debut earned Stone praise from Robert B. Parker and other crime fiction legends...and snagged him a coveted Shamus Award nomination for best novel from the Private Eye Writers of America. The book was quickly followed by A Long Reach, Token of Remorse, and Totally Dead, each a uniquely-authentic and explosive mystery packed with the author's real-life experience. Stone's series of crime noir fiction is both darkly-funny and deeply-gritty...and rates as some of the most original and cutting edge work in the mystery genre.