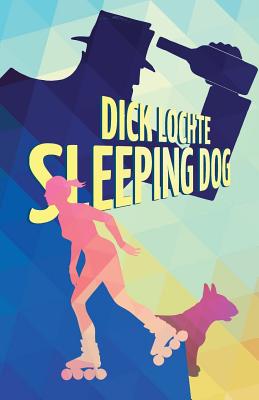 Sleeping Dog
Paperback

* Individual store prices may vary.
Description
SLEEPING DOG is ONE OF THE MOST ACCLAIMED CRIME NOVELS EVER.
A New York Times Book of the Year, A Nero Wolfe Award Winner
An Edgar Award Finalist, A Shamus Award Finalist and an Anthony Award Finalist
Named by the Independent Mystery Booksellers Association as one of the 100 Favorite Mysteries of the Century. This beloved, comedy-noir thriller teams up Leo Bloodworth, a hard-drinking, middle-aged Los Angeles PI with hypertension and a low tolerance for precious teenagers, with Serendipity Dahlquist, a bright and strong-willed roller-blading 14-year-old searching for her lost dog. But things quickly escalate, plunging the oddest of odd couples into the dark underworld of sunny Southern California and pitting them against one of the biggest, and most brutal, organized crime families in Mexico. "Outclasses, in many ways, the tales of Raymond Chandler, Ross Macdonald and other renowned California mystery writers." Publishers Weekly "Dick Lochte is a superb craftsman." Sue Grafton "Sleeping Dog is funny and strong and a joy to read." Robert B. Parker

Cutting Edge Publishing, 9781941298091, 346pp.
Publication Date: June 11, 2014
About the Author
The Nero Wolfe Award Winner, Shamus Award Nominee, Edgar Award Nominee Author of a New York Times Book of the Year, author of one of the 100 Favorite Mysteries of the Century chosen by the Independent Mystery Booksellers Association Dick Lochte burst onto the crime-writing scene with Sleeping Dog and has continued to take the genre by storm ever since, becoming a Los Angeles Times bestselling author of 10 books of crime fiction and earning the highest honors a writer can attain in the mystery genre. Sleeping Dog chronicles the adventures of a precocious 14-year-old girl and a weary Los Angeles private detective as they search for the girl's mother across California. It has become one of the most acclaimed crime novels ever. Lochte's detective masterpiece was nominated for the Edgar, Shamus and Anthony Awards and took home the Nero Wolfe Award. It was also named a New York Times a "Notable Book of the Year" and was selected by the Independent Mystery Booksellers of America as one of the 100 Most Popular Mystery Novels of the Century. Fans and critics alike were equally excited and impressed by the thrilling sequel, Laughing Dog. Both novels are published by Brash Books, along with his terrific short story Rappin' Dog. Lochte's many other popular crime novels, including his Terry Manion series and his Billy Blessing mysteries written with Al Roker, are every bit as masterful. His novel Blue In the Night was named one of the top five crime novels of the year by the Private Eye Writers of America. He's not just a crime fiction author, either. Lochte is also a successful screenwriter, penning scripts for actors like Jodie Foster and Roger Moore, and he is a highly respected mystery critic and historian, whose many reviews and commentaries have appeared in the Los Angeles Times, Mystery Scene, and other publications. Be sure to look for his insightful commentary and reviews on the Brash Books blog.