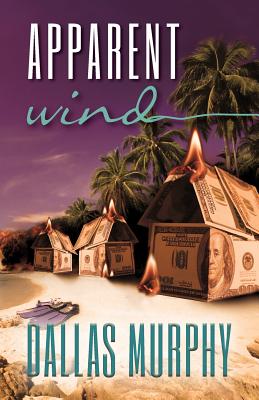 Apparent Wind
Paperback

* Individual store prices may vary.
Description
Dennis "Doom" Lewis is a small-time conman who paid a big-price: a five-year prison sentence for forging a novel by Eleanor Roosevelt that became an international bestseller. He gets an early release to attend his crooked father's funeral...and discovers that he's inherited a sailboat and a Florida town that's sinking into the sea.But the town is on prime real estate that two warring developers want badly enough to have already killed his father for and will go to outrageous lengths to snatch away from him. Dodging bombs, corrupt cops, and crazed killers, Doom teams up with a Nyquil-chugging history professor, two documentary film-makers named Anne, and a drop-dead-sexy scuba instructor and her Seminole grandmother in an elaborate plot to swindle the swindlers and save himself from fatally living up to his nick-name.
Cutting Edge Publishing, 9781941298145, 352pp.
Publication Date: June 27, 2014
About the Author
Dallas Murphy is the author of the acclaimed three-book series Lover Man, Lush Life, and Don't Explain, about the reluctant sleuth Artie Deemer, who lives off his dog Jellyroll, star of screen, TV, and dog-food boxes; and the stand-alone crime novel set in Florida, Apparent Wind. Lover Man was nominated for an Edgar for Best First Novel and named a Notable Book of the Year by the New York Times. Murphy has also written nonfiction books about the ocean, including Rounding the Horn, To Follow the Water, Plain Sailing, and, most recently, To the Denmark Strait. He lives in New York City.