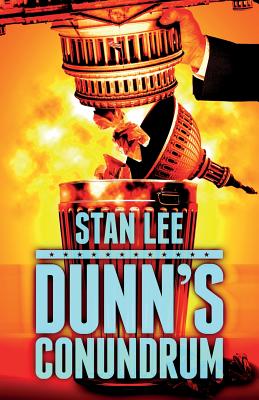 Dunn's Conundrum
Paperback

* Individual store prices may vary.
Description
"Robert Ludlum with a sense of humor," Detroit News One of the Most Acclaimed Espionage Novels Ever Written... And Also One of the Funniest. It's the mid-1980s and the cold war hasn't thawed. The Library, a super-secret U.S. espionage agency is keeping an eye on the Russians and everybody else. A dozen elite intelligence experts relentlessly sift out classified information from everywhere. They know all the secrets except for one - which of the librarians is a traitor. It's up to Walt Coolidge, a librarian with a Sherlockian gift for analyzing people's garbage, to uncover the mole and, if he fails, it could lead to nuclear Armageddon. "A book that administers charm and dismay in beautifully balanced proportions," Los Angeles Times "Tough, funny, quirky, bawdy, suspenseful. I defy any reader to guess where this story is going... I predict a long, hearty life for this novel." Bestselling author John D. MacDonald writing for USA Today "Deftly plotted and smoothly written, several cuts above the norm," Cosmopolitan "Sharp, fresh, beguiling, somewhere between 'Dr. Strangelove' fantasy and dead-on-target Washington reality," Kirkus "Highly entertaining, the plot is marvelously intricate, wild and still somehow plausible...a truly wonderful book" New York Daily News.
Cutting Edge Publishing, 9781941298237, 422pp.
Publication Date: July 31, 2014
About the Author
A successful advertising copywriter known for DDB Worldwide's notorious political commercial "Daisy," Stan R. Lee was also the author of two bestselling, highly-acclaimed, and innovative thrillers. Lee started his career as a writer of suspense novels with Dunn's Conundrum - a riveting espionage story about a covert US intelligence organization and the operatives who work there. Raising questions about technology, the dangers of information, and the individual right to privacy, Lee's prophetic thriller was way ahead of its time...and is as powerful today as when it was first published. Lee's second thriller The God Project, follows an advertising executive working as a political campaign aide for the President. When the exec is asked to investigate a top secret CIA project, his photographic memory becomes instrumental to identifying the villains and unraveling the plot. In addition to writing novels and working in advertising, Lee served in the army and the navy during the Korean War and worked as a design engineer and a technical writer. He also served as head copywriter for Lyndon Johnsons' presidential campaign in 1964 and worked for Eugene McCarthy in 1968. He died in 1997.
or
Not Currently Available for Direct Purchase