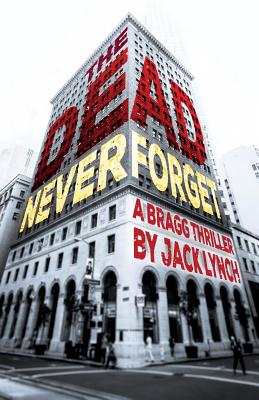 The Dead Never Forget
A Bragg Thriller
Paperback

* Individual store prices may vary.
Description
This is the action-packed novel that launched Jack Lynch's Edgar Award and two-time Shamus Award-nominated Bragg series...vaulting him into the pantheon of detective fiction masters alongside Raymond Chandler, Sue Grafton, Dashiell Hammett, Robert B. Parker and Ross MacDonald. "Tough, taut and terse... literate without being lofty, not unlike the work of Hammett himself." The Thrilling Detective Korean War vet and ex-reporter Peter Bragg is hired by Armando Barker, a retired mobster, to find out who is targeting him and his eleven-year-old daughter with death threats. But after a gruesome killing of someone close to Barker, the threats become a bloody promise. Barker's violent past in Sand Valley, a bleak, California desert town, has come back to haunt him with a vengeance. So that's where Bragg goes, walking right into the vicious, bloody war that's raging between the town's factions...and becoming everyone's target. "First-rate, well-plotted. Bragg is a restrained and believable hero. The action scenes are excellent. The gangland gun battle that rages across Sand Valley is a superb." 101 Knights: A Survey of American Detective Fiction "Bragg is authentic, gripping, gritty." San Francisco Examiner Originally Published as "Bragg's Hunch.
Cutting Edge Publishing, 9781941298305, 236pp.
Publication Date: September 2, 2014
About the Author
Edgar Award Nominee, two-time Shamus Award Nominee Jack Lynch modeled many aspects of Peter Bragg on himself. He graduated with a BA in journalism from the University of Washington and reported for several Seattle-area newspapers, and later others in Iowa and Kansas. He ended up in San Francisco, where he briefly worked for a brokerage house and as a bartender in Sausalito, before joining the reporting staff of the San Francisco Chronicle. He left the newspaper after many years to write the eight Bragg novels, earning one Edgar and two Shamus nominations and a loyal following of future crime writers. He died in 2008 at age 78.