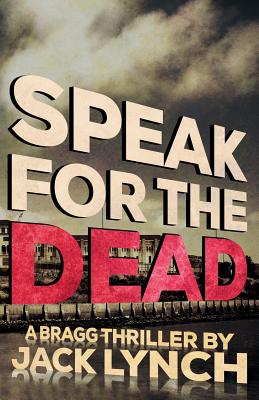 Speak for the Dead
A Bragg Thriller
Paperback

* Individual store prices may vary.
Description
Desperate men with nothing to lose make one last demand. Get Peter Bragg. SPEAK FOR THE DEAD The Shamus Award-nominated fifth novel in Jack Lynch's Edgar-Award-nominated series of detective novels. An escape attempt at San Quentin goes to hell, a guard is beaten into a coma, and the hard-core convicts retreat to a corner of the prison with their hostages, including two civilian women. It's a deadly stand-off...a bloody powder-keg ready to explode into a full-scale massacre. The cornered, desperate prisoners have one demand: they want private eye Peter Bragg to clear the ringleader's teenage brother of a murder charge in a small, northern California town. It's a high-stakes case with a brutal ticking clock, and it pits Bragg against cops, neo-Nazis and powerful enemies who would like to see him, the convicts, and the hostages all go down in a hail of flames and gunfire that would keep their secrets from ever being revealed. "Bragg is authentic, gripping, gritty...what Lynch sells is well-written escape...slam-bang mystery that's fun to read" San Francisco Examiner "This is a first-rate series," 101 Knights: A Survey of American Detective Fiction "The books are damn good, featuring a hard but believable hero," The Thrilling Detective (Originally published under the title "San Quentin")
Cutting Edge Publishing, 9781941298350, 232pp.
Publication Date: July 17, 2014
About the Author
Edgar Award Nominee, two-time Shamus Award Nominee Jack Lynch modeled many aspects of Peter Bragg on himself. He graduated with a BA in journalism from the University of Washington and reported for several Seattle-area newspapers, and later others in Iowa and Kansas. He ended up in San Francisco, where he briefly worked for a brokerage house and as a bartender in Sausalito, before joining the reporting staff of the San Francisco Chronicle. He left the newspaper after many years to write the eight Bragg novels, earning one Edgar and two Shamus nominations and a loyal following of future crime writers. He died in 2008 at age 78.