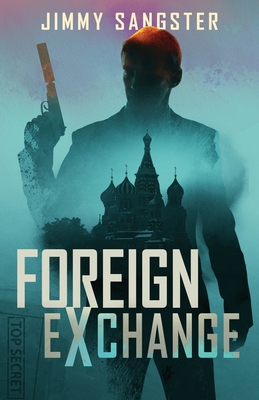 Foreign Exchange (John Smith #2)
Paperback

* Individual store prices may vary.
Description
The second book in Jimmy Sangster's "John Smith" series of classic spy thrillers.
Ex-British spy John Smith blackmailed his way out of the secret service years ago and is content barely scraping by as a private eye. But then his manipulative and totally untrustworthy ex-spy master offers him a lucrative payday to participate in high-risk operation on the other side of the Iron Curtain...or face involuntary commitment to an insane asylum if he refuses. His mission: go to Russia as a spy and get himself captured so he can pass bad intelligence to the enemy. The trick will be getting back alive when there's absolutely nobody he can trust, especially his boss. He takes the assignment, a deadly decision that soon confirms that he not only would have been better off in the asylum...but that perhaps he truly deserved to be there.
"Breathlessly paced, wickedly funny, with a naughty, but hilarious climax." St. Louis Post-Dispatch
"Consistently funny." Kirkus Reviews
"Sangster's light-hearted approach gives the novel sprightly animation. The startling twist in the very last sentence is as ironic as it is unexpected." The Pittsburgh Press
"Humorous, exciting, and unpredictable. A well-written adventure." The Delaware Morning News
"Well-written and good fun." The Sydney Morning Herald
This novel was adapted into a feature film starring Robert Horton, Jill St. John and Sebastian Cabot.
Cutting Edge Publishing, 9781941298541, 170pp.
Publication Date: May 25, 2019