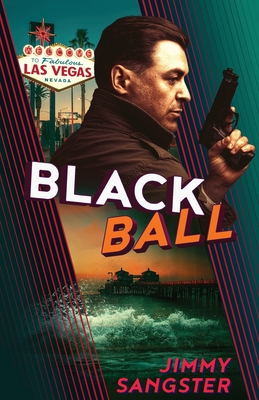 Blackball (Paperback)
Brash Books, 9781941298558, 270pp.
Publication Date: August 15, 2019
* Individual store prices may vary.
Description
James Reed is an ex-Scotland Yard cop who became the ex-husband of a famous Hollywood actress. He's happily lazing around in the Malibu beach house he snagged in the divorce when a storm slams the coastline with monster waves. He rushes out to help evacuate other homes...and discovers a passed-out, drunken neighbor and a naked woman robbing the man's floor safe. Reed lets her go... a mistake that gets him falsely accused of rape, chased by killers, and hired by a billionaire being blackmailed into marriage. And that's only the beginning of Reed's troubles.
"An unusually shaped plot and vivid characters." Kirkus Reviews
"A satisfying and well-constructed Chandleresque plot. Sangster definitely makes the grade as a gifted suspense writer." Publishers Weekly
"Read a couple of these James Reed novels and author Jimmy Sangster could get to be a habit." Anniston Star
"A second helping of James Reed should be as well received as the first. Sangster certainly has a ball writing this series." Chicago Tribune "This is a fast-moving, funny, sexy -- very sexy -- story. The conclusion is a shocker. Sangster is writing better than ever and James Reed is a very charming character." Robert J. Randisi, writing in The Orlando Sentinel