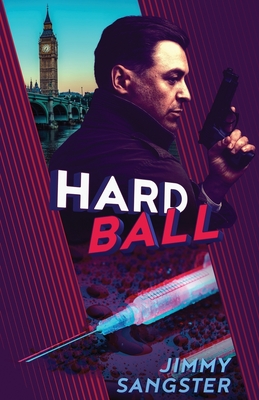 Hardball
Paperback

* Individual store prices may vary.
Description
The third novel in the rip-roaring, wildly inventive James Reed series of hard-boiled crime novels set against the backdrop of sunny Southern California.
These days, ex-London cop James Reed makes his living renting out the Malibu beach house he got in his divorce from a big-name actress. He's taking it easy when, to make some fast cash, he agrees to provide temporary lodging and security to a wealthy recluse recovering from an undisclosed illness. That simple job takes a wild turn into a nightmare of blackmail, drugs, and murder that could put James in prison... or a shallow grave.
"Excellently plotted and paced, this adventure offers the satisfaction of a hard-boiled L.A. detective story overlaid with the nuances of a British mystery. Sangster constructs an intricate problem and lets his intelligent, complex hero loose to solve it." Publishers Weekly
"Sangster certainly has a ball writing this series." Chicago Tribune
"More action-thriller than mystery, the action, from hand-to-hand combat to nautical chases, is steady." Kirkus Reviews
Cutting Edge Publishing, 9781941298565, 258pp.
Publication Date: August 15, 2019