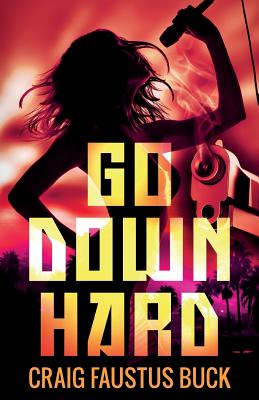 Go Down Hard
Paperback

* Individual store prices may vary.
Description
Sex, Thugs, and Rock-n-Roll
The wild, daring, sexy and outrageously original crime novel from Macavity Award winner and two-time Anthony Award nominee Craig Faustus Buck.
Nob Brown is a divorced, disillusioned thirty-something ex-cop turned bottom-feeding tabloid writer. His best friend and occasional lover, Gloria Lopes, is an LAPD detective who needs an Excel spreadsheet to chart her sex life. When Gloria slips Nob the confidential file on the unsolved twenty-year-old murder of a legendary rock-and-roll goddess, Nob hopes to solve the crime and propel himself out of the tabloids and into a lucrative book deal. But he pokes into the wrong holes and unearths rotting secrets that give rise to fresh corpses. As the cold case comes to a fast boil, Nob is forced to battle for his own survival.
Cutting Edge Publishing, 9781941298701, 372pp.
Publication Date: May 5, 2015
About the Author
Craig Faustus Buck is an author and screenwriter. His debut novel, Go Down Hard, was published in 2015 by Brash Books. He has co-authored six non-fiction books, including two New York Times #1 bestsellers: Toxic Parents and It's Your Body. He has written and produced scores of TV series and movies, including V: The Final Battle and the crime series Magnum PI and Simon & Simon. His short film Overnight Sensation was nominated for an Academy Award. His short stories have been published in a broad selection of anthologies and his latest, "Honeymoon Sweet," is his second Anthony Award nominee. His novella, Psycho Logic was published in 2014 by Stark Raving Press.