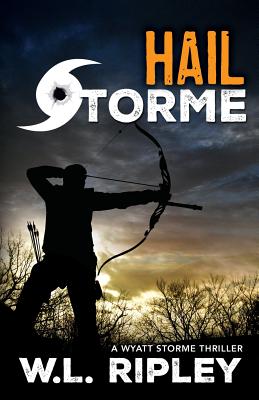 Hail Storme
A Wyatt Storme Thriller
Paperback

* Individual store prices may vary.
Description
Vietnam vet and former pro football player Wyatt Storme is bow-hunting in Missouri when he stumbles upon a hidden field of marijuana...and is attacked by a vicious dog and shot at by a sniper. He reports violent incident confidentially to the local Sheriff...who is murdered the next day. Storme believes there's a connection and starts asking questions, unraveling a deadly conspiracy of corruption, drug-trafficking and organized crime... and making himself someone that just about everybody wants dead.
Cutting Edge Publishing, 9781941298756, 304pp.
Publication Date: May 5, 2015
About the Author
W.L. Ripley is the author of two critically acclaimed mystery series, one featuring Wyatt Storme, an Ex-NFL star and atavistic cowboy, and the other featuring Cole Springer, an enigmatic ex-secret service agent. Ripley is a native Missourian who has been a sportswriter, a successful high school and college basketball coach, and well-respected educator. He enjoys watching football and playing golf, spending time with friends and family, and enjoying a good cigar when his wife, Penny, allows it. He's a father, grandfather, and unapologetic Schnauzer lover.