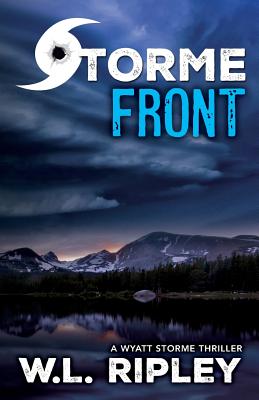 Storme Front
A Wyatt Storme Thriller
Paperback

* Individual store prices may vary.
Description
THE SECOND ACTION-PACKED NOVEL IN THE WYATT STORME SERIES
To help a desperate friend, ex-footballer Wyatt Storme and his hard-charging buddy Chick Easton ride shotgun on an illegal gun shipment. Things go very wrong, putting Wyatt in the crosshairs of corrupt politicians, homicidal mobsters, and rogue CIA agents. The ever-widening, deadly conspiracy soon endangers Wyatt's newswoman girlfriend...forcing him to unleash a Storme Front of justice that rocks the entire state of Colorado.
Cutting Edge Publishing, 9781941298817, 350pp.
Publication Date: August 4, 2015
About the Author
W.L. Ripley is the author of two critically acclaimed mystery series, one featuring Wyatt Storme, an Ex-NFL star and atavistic cowboy, and the other featuring Cole Springer, an enigmatic ex-secret service agent. Ripley is a native Missourian who has been a sportswriter, a successful high school and college basketball coach, and well-respected educator. He enjoys watching football and playing golf, spending time with friends and family, and enjoying a good cigar when his wife, Penny, allows it. He's a father, grandfather, and unapologetic Schnauzer lover. Ripley writes daily from his Western Missouri home. His fourth Wyatt Storme thriller, Storme Warning, will be published in 2015 by Brash Books, along with the three previous books in the series. He's also busy crafting a new Cole Springer novel and developing another series of books with two new heroes.