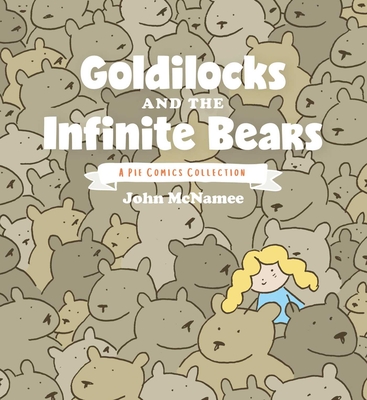 Goldilocks and the Infinite Bears
A Pie Comics Collection
Paperback

* Individual store prices may vary.
Description
Pie Comics began as a college comic strip way back in the mid '00s, when flip phones roamed the earth. But it wasn't until a shoulder injury forced John to simplify his drawing style and improvise the comics instead of actually sitting down and writing them that Pie Comics became the beloved strip it is today! This collection showcases some of the funniest and most trenchant of Onion writer John McNamee's online comic strips, found at piecomic.tumblr.com.
Oni Press, 9781941302576, 128pp.
Publication Date: August 14, 2018
About the Author
John McNamee is a cartoonist and comedy writer based out of Los Angeles. His writing has appeared on Clickhole, McSweeny's, CNN, and the Peabody winning Onion News Network. His comics and cartoons have been published in MAD Magazine, and an upcoming issue of the New Yorker, which John's grandmother is extremely excited about.