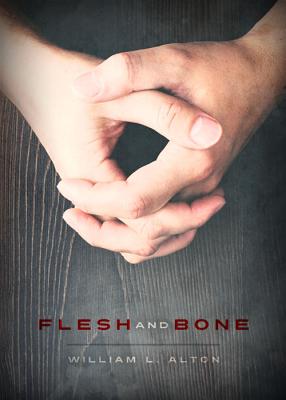 Flesh and Bone (Hardcover)
Luminis Books, Inc., 9781941311455, 200pp.
Publication Date: May 1, 2015
Other Editions of This Title:
Paperback (5/1/2015)
* Individual store prices may vary.
Description
A literary novel for young adults that deals with a despairing teen uncertain about his sexual preferences who turns to drugs, alcohol, and unreliable friends for solace Told in a series of images and fragments, Flesh and Bone is a raw and real portrayal of a teen struggling to find love in his life. When Bill's father leaves and he and his mother move far away to live with her parents, his whole world implodes. His grandparents are cold and distant, his mom is distant both physically and emotionally as she deals with her own struggles, and his dad is just gone. Bill explores his sexuality with multiple partners as he searches for love and compassion and turns to drugs and alcohol to dull the pain of loneliness. Flesh and Bone is a powerful tale that sheds light on the dark places of the soul.
About the Author
William Alton has had his work appear in Breadcrumb Scabs, Main Channel Voices, and World Audience, among other publications. He is the author of the poetry collections Drowning Is a Slow Business and Heroes of Silence as well as the memoir My Name Is Bill. In 2010 he was nominated for a Pushcart Prize. He lives in Portland, Oregon.
or
Not Currently Available for Direct Purchase