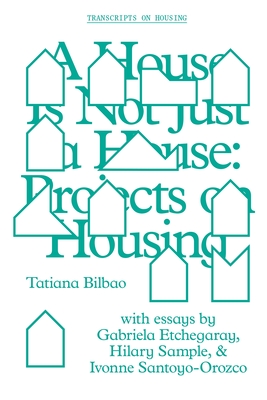 A House Is Not Just a House (Paperback)
Projects on Housing (Gsapp Transcripts)
Columbia Books on Architecture and the City, 9781941332436, 160pp.
Publication Date: October 2, 2018
* Individual store prices may vary.
About the Author
Tatiana Bilbao, born and raised in Mexico City, graduated from Universidad Iberoamericana in 1996. In 2004, she founded her titular office, initiating projects in China, Europe, and Mexico. In 2007, Architectural Record awarded Bilbao the Design Vanguard Award as one of the Top 10 Emerging Firms of the year. In 2014, she received the Global Award for Sustainable Architecture from the LOCUS Foundation, Cite de L'Architecture of Paris, and the patronage of UNESCO. Bilbao has lectured all over the world and taught, most recently, at Columbia University's Graduate School of Architecture, Planning, and Preservation. Bilbao believes in architecture as a means to enhance the quality of life. Working with the environment, its surrounding materials, and local craftsmanship, she strives to establish communication and exchange. Her multicultural and multidisciplinary office seeks to understand our contemporary world and translate its rigid codes and rules into habitable space.