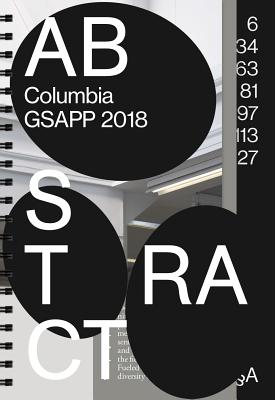 Abstract 2018 (Paperback)
Columbia Books on Architecture and the City, 9781941332511, 372pp.
Publication Date: April 1, 2019
* Individual store prices may vary.
Description
Abstract is the yearly publication of work and research from the Columbia University Graduate School of Architecture, Planning and Preservation (GSAPP). Produced through the Office of the Dean Amale Andraos, the archive of student work contains documentation of exceptional projects, selected by faculty at the conclusion of each semester. Abstract 2018 extends a familiar narrative: multiple, interspersed covers and wire-o-binding allow readers to choose their own sequence and a sticker sheet encourages further customization. Beyond the cover, student work continues to populate spreads with ample breathing room. But the visuals are now supplemented with concise descriptions, ideas, and questions. The ever-evolving relationship between the School's print and digital worlds is the focus of a new section of yellow half-page inserts, which preserve a selection of other-wise fleeting social media moments in print: hashtag-worthy quotes, studding #GSAPPtravels posts, and even a selfie of Dean Amale Andraos and Ai Weiwei.