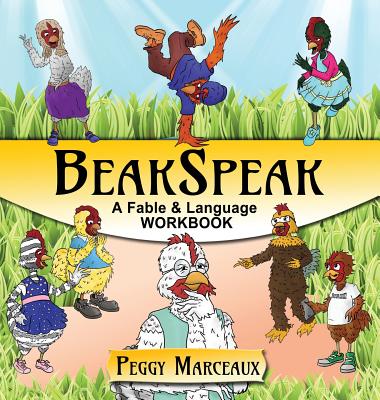 BeakSpeak (Hardcover)
A Fable and Language Workbook
Erin Go Bragh Publishing, 9781941345306, 46pp.
Publication Date: April 17, 2019
* Individual store prices may vary.
Description
A diverse group of young chickens will learn to understand each other better in this colorfully illustrated story.
BeakSpeak is designed to help young people accept their differences and build confidence, through speech validation.
In-depth discussion, alongside enclosed questionnaire sheets (with suggested answers), Ms. Marceaux's goal is to enhance communication skills which will help young people succeed in their future relationships and careers.
This book uses chickens to illustrate how the English language doesn't have to be complicated and confusing for children
- Guides teachers, parents & students through correcting common speaking errors
- Teaches critical thinking skills
- Builds confidence and social awareness
- Makes students think for themselves instead of relying on stereotypes
- Demonstrates how kindness defeats Bullying
- Provides workbook questions and suggested answers
Download printable worksheets direct from publisher www.ErinGoBraghPublishing.com/books/beakspeak