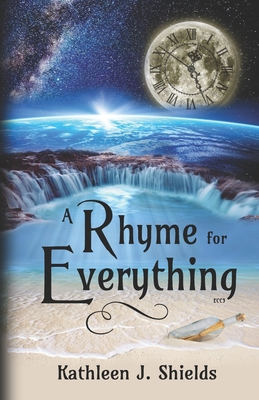 A Rhyme for Everything
Rhythmic Poetry for Everyone
Paperback

* Individual store prices may vary.
Description
There's an ocean of emotion when it comes to writing rhyme. It takes a bit of patience to flow each word in time. The rhythm is important, the bounce and flow is most. You never know what feelings will wash up on the coast. This book has many levels; pains and grief and love, Laughter, song and living - inspiration from above. So as you read each poem, know my soul went into each. My prayer is that my feelings - to your heart, will reach. There is a time for everything, and a poem for every activity under the sun. A time to weep and a time to be sad, a time to laugh and a time to get mad. This book has a bit of everything, even the bazaar, so enjoy every rhyme, like I have - so far Kathleen J. Shields is a prolific award-winning writer of multiple genres, primarily Children's and Christian fiction. Her goal is to inspire readers through her stories (& poetry) with hopes of bringing a little extra light into the world. Poetry has always been a first-love for Kathleen. It has been her go-to since childhood. Thinking in rhyme, feeling the tune in her heart, with goals of sharing her 'song' with others. Enjoy.
Erin Go Bragh Publishing, 9781941345443, 194pp.
Publication Date: October 23, 2019