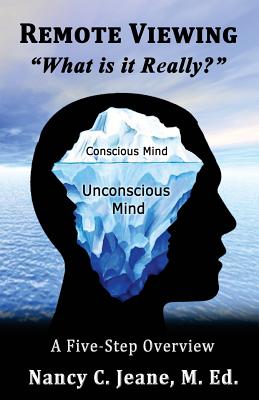 Remote Viewing, What Is It Really? (Paperback)
Erin Go Bragh Publishing, 9781941345542, 48pp.
Publication Date: August 31, 2015
* Individual store prices may vary.
Description
Solve the Mystery: Remote Viewing, What is it Really? This small booklet could be of great value to anyone interested in the subject of Remote Viewing. It is a simple explanation of this amazing technique; developed by the U.S. Government, that was used in the highly confidential Star Gate Remote Viewing Program from 1972-1995. Inside we present the five-steps for understanding Remote Viewing, under the topics of: - History - Definition - Kinds - Study/Training - Experience. Upon reading this, you too can better appreciate the complex mysterious phenomenon called Remote Viewing. It is a great teaching tool for study groups and individuals who may be curious about this topic. It is also a great study piece to go along with the book "Reading My Mind, A Personal Journal.
About the Author
Nancy C. Jeane has a M.Ed. Degree with 23 Years of Public School Experience. Nancy trained with the five U.S. Star Gate original Remote Viewers; Skip Atwater, David Morehouse, Paul H. Smith, Lyn Buchanan and Joe McMoneagle. She served on the Board of Directors of the International Remote Viewing Association and is currently an Assistant Instructor and Operational Remote Viewer for RVIS, Inc. She is also a member of the Professional Division of the Monroe Institute in Virginia and a TMI Excursion Workshop Trainer.