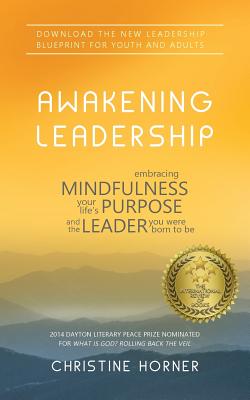 Awakening Leadership (Paperback)
Embracing Mindfulness, Your Life's Purpose, and the Leader You Were Born to Be
In the Garden Publishing DBA What Would Love, 9781941351116, 154pp.
Publication Date: June 15, 2015
* Individual store prices may vary.
Description
Human advancement requires the realization that each one of us plays an essential role in guiding humanity toward a new era of true equality and prosperity. Christine describes how mindfulness reconnects us to our life's purpose as we move from egocentric awareness into the fullness of unity consciousness--the foundation of character-based leadership.
In the New Leadership Blueprint, sustainability becomes the all-inclusive compass to redefine morality, values, and the way we care for one another and the planet. Transcending boundaries, Awakening Leadership is an illuminating "human" guide that will inspire you to immediately begin living your life toward building a better world. It's your time to thrive