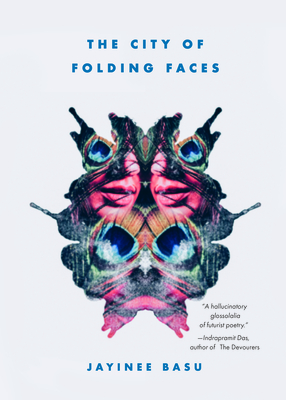 The City of Folding Faces
Paperback

* Individual store prices may vary.
Description
At the mysterious research facility known only as the Casino, anyone can play Roulette--but it's not a game for the faint of heart. Those who upload themselves into the system expand their consciousness far beyond natural human limits. But when they return to their bodies and the everyday world, they struggle to function, finding their memories, their speech, and even their dreams changed beyond recognition.
Like many who have played Roulette and fallen into a state of profound dimensional dysphoria, Mara chooses to undergo a cutting-edge body-modification surgery, which by changing the very structure of her face promises to give her a language for expressing the inexpressible. And so she joins a growing subculture: the Ruga, who thanks to the surgery can communicate with each other through infinite permutations of facial colorations and wrinkles. Among themselves, the Ruga can express with satisfying clarity the way they now experience the world--with the side effect that they are increasingly cut off from the rest of humanity.
But Mara still wants to communicate her experience to the non-Ruga people who matter most to her, especially her boyfriend, Arlo. As she feels him slipping away, she undertakes radical changes in her life in order to hold on. It is through her struggle to remain connected to him that she at last discovers a way to adapt, living with a divergent psyche in a linear world.
Lanternfish Press, 9781941360262, 168pp.
Publication Date: April 9, 2019
or
Not Currently Available for Direct Purchase