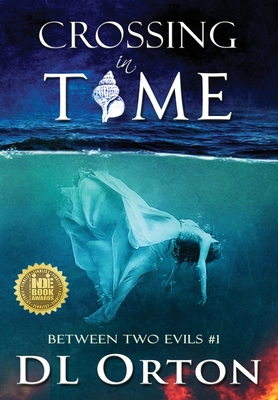 Crossing in Time (Between Two Evils #1) (Hardcover)
Rocky Mountain Press, 9781941368022, 374pp.
Publication Date: May 1, 2015
Other Editions of This Title:
Paperback (5/1/2015)
Paperback (5/1/2015)
* Individual store prices may vary.
Description
They say that true love transcends space and time, but what if your lover is murdered, and you're given the chance to go back in time to warn his much-younger self? She agrees to go, knowing it will kill her in a matter of hours, because it gives her one last chance to be in the arms of the man she loves.
Except... he doesn't believe her. In fact, he thinks she's one fry short of a Happy Meal.
(Oh, and she's supposed to save the world while she's at it. Go figure.)
Remember How It Feels to Fall in Love?
Race against the clock through a dystopian nightmare. Climb naked into an untested time machine (carrying only a seashell and a promise). Wake up twenty years younger on a tropical beach, buck naked and mortally wounded, with your heart in your throat.
This is a journey of love, loss, and redemption that will make your pulse gallop and your palms sweat, have you laughing out loud through your tears, and leave you flush with the sublime pleasure of being in love.