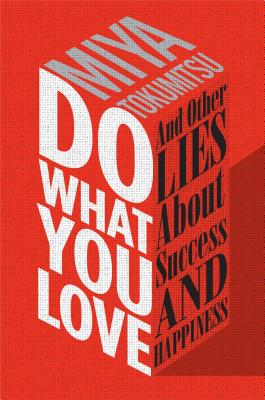 Do What You Love
And Other Lies about Success and Happiness
Hardcover

* Individual store prices may vary.
Description
The American claim that we should love and be passionate about our job may sound uplifting, or at least, harmless, but Do What You Love exposes the tangible damages such rhetoric has leveled upon contemporary society. Do you love what you do? This mantra is so often repeated that it has become part of the American ethos. Find a career that you're passionate about. Work hard and maintain a good attitude, be persistent, and all good things will come to you: wealth (or at least material comfort), job satisfaction, a sense of self-worth, and the happiness that comes from achieving success in a profession that you have chosen and find fulfilling. Except, as this penetrating, fact-filled book reveals, most of these ideas are lies, and have been co-opted by corporate interests as a way to pay their employees as little as possible, and to strip away the hard-won benefits and protections that wage earners used to enjoy. After all, if you truly love what you do, pedestrian concerns about salary, health care, and retirement savings can take a back seat. Passion and devotion are what matter. Therefore, unpaid internships abound (they're opportunities ), full-time positions are being replaced by freelance and contract work (it's flexible ), and the amount of debt that one has to incur even to get in the game can be crippling. Both a rallying cry for a disempowered workforce to reclaim its footing on the economic ladder, and an eye-opening expos of the ways that "doing what you love" can actually make your goals less achievable, this compact, insightful, and brilliantly argued call-to-arms might just spark a much-needed workplace revolution.
Regan Arts, 9781941393475, 192pp.
Publication Date: August 11, 2015
About the Author
A former Fulbright scholar, Miya Tokumitsu holds a PhD from the University of Pennsylvania. She is a contributing editor at Jacobin.
or
Not Currently Available for Direct Purchase