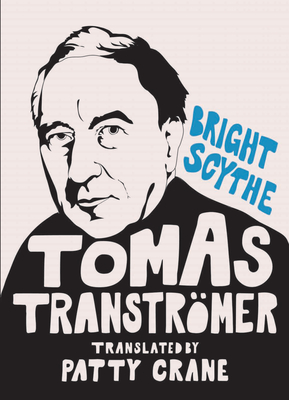 Bright Scythe (Hardcover)
Selected Poems by Tomas Transtromer
Sarabande Books, 9781941411216, 240pp.
Publication Date: November 17, 2015
* Individual store prices may vary.
Description
Tomas Transtromer (1931-2015), winner of the Nobel Prize for Literature, is Sweden's most acclaimed poet. Known for sharp imagery, startling metaphors and deceptively simple diction, his luminous poems offer mysterious glimpses into the deepest facets of humanity, often through the lens of the natural world. These new translations by Patty Crane, presented side by side with the original Swedish, are tautly rendered and elegantly cadenced. They are also deeply informed by Crane's personal relationship with the poet and his wife during the years she lived in Sweden, where she was afforded greater insight into the nuances of his poetics and the man himself.
About the Author
Tomas Gosta Transtromer: Transtromer is a Swedish writer, poet and translator, whose poetry has been translated into over 60 languages. He's acclaimed as one of the most important European writers since World War II and was awarded the 2011 Nobel Prize in Literature. He died March 26, 2015 at the age of 83.Patty Crane: Patty Crane's translations of Tomas Transtromer's poetry have appeared in American Poetry Review, Blackbird, New Ohio Review, Poetry Daily, Poetry East, and Smartish Pace. She spent three years living in the Stockholm area of Sweden, where she worked closely with Transtromer and his wife, Monica.