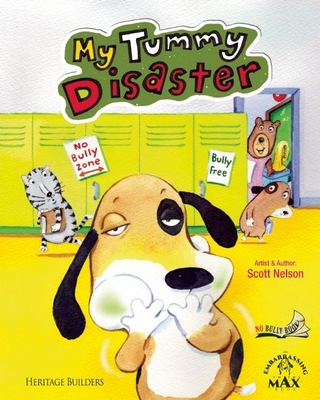 My Tummy Disaster (Embarrassing to the Max) (Paperback)
Heritage Builders, 9781941437544, 32pp.
Publication Date: June 23, 2015
* Individual store prices may vary.
Description
As the class chorus sings "My Country Tis of Thee," our main hero loses his breakfast. Will concealing the mess with a Tuba be enough or will the "Crazy Barfing Kid" now need to skip school forever? The readers will be surprised when they see who the class actually wants to thank. This book, the first of a multi-volume series, uses humor to show kids how to avoid feeling shame and humiliation for natural acts that happen to all of us some time or another. The self-confidence gained is a natural defense against verbal bullying.
About the Author
Scott Nelson has been a full time freelance illustrator, cartoonist and author since 1987 working with notable greeting card companies such as American Greeting, Hallmark and Golden Books for Children. Along with coaching soccer teams and teaching art in the public school system, he's illustrated nine books and won the Mom's Choice Award in 2006. He lives in Milbury, MA.