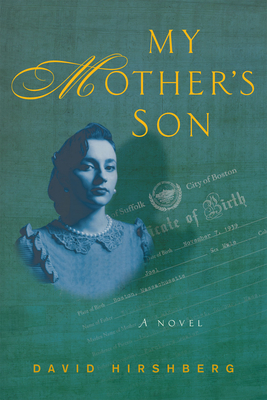 My Mother's Son
Hardcover

* Individual store prices may vary.
Description
Hirshberg's debut novel packs both emotional punch and a vivid portrait of Jewish American life in post-WWII Boston. . . . Readers will find connections here to Michael Chabon's The Amazing Adventures of Kavalier & Clay and to Saul Bellow's classic The Adventures of Augie March. --Booklist (ALA), starred review
This amazing mosaic of fact and fiction will hold readers in its grip from the first to last page. --Library Journal, starred review
Winner, Independent Press Award 2019 Literary Fiction
Gold Medal Winner, Best Regional Fiction, 2018 Independent Press Awards

Winner, Best Regional Fiction, 2018 National Indie Excellence Awards

Winner, NYC Big Book Award in two categories: 2018 Historical Fiction and Debut Fiction
Winner, Three CIPA EVVY Awards: 2019 Literary Fiction First Place; 2019 Historical Fiction Second Place; 2019 Debut Fiction Second place
My Mother's Son, the meticulously-crafted debut novel from David Hirshberg, is a story told by a radio raconteur revisiting his past in post-World War II Boston, the playground and battleground for two brothers whose lives are transformed by discoveries they never could have imagined. From the opening line of the book, When you're a kid, they don't always tell you the truth, the stage is set for this riveting coming-of-age story that plays out against the backdrop of the Korean War, the aftermath of the Holocaust, the polio epidemic, the relocation of a baseball team, and the shenanigans of politicians and businessmen. Hirshberg deftly weaves together events, characters, and clues and creates a rich tapestry of betrayal, persecution, death, loyalty, and unconditional love that resonates with today's America.
Fig Tree Books LLC, 9781941493229, 368pp.
Publication Date: May 15, 2018