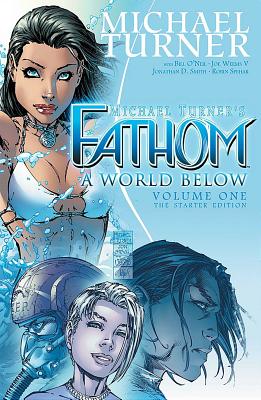 Fathom Volume 1 (Paperback)
A World Below: The Starter Edition
Aspen Mlt, Inc., 9781941511671, 200pp.
Publication Date: May 21, 2019
* Individual store prices may vary.
Description
A brand new value-priced edition of the best-selling series created by comic book legend Michael Turner, Fathom follows Aspen Matthews a young woman who has always been drawn to the sea. As a Marine biologist, she discovers something strange and beautiful on the sea floor; something not of our world. Now, Aspen's life will never be the same, and the fate of two civilizations will rest in her hands.