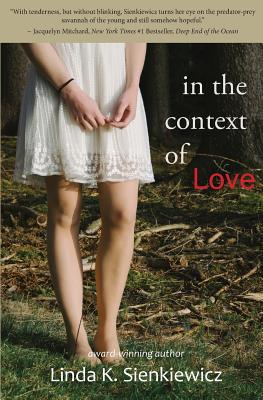 In the Context of Love (Paperback)
Linda K. Sienkiewicz, 9781941523049, 272pp.
Publication Date: September 8, 2015
* Individual store prices may vary.
Description
Is it ever too late to leave your past-and the secrets that haunt you-behind? Angelica Schirrick wonders how her life could have gotten so far off-track. With her two children in tow, she leaves her felon husband and begins a journey of self-discovery that leads her back home to Ohio. It pains her to remember the promise her future once held, that time before the disappearance of her first love, and the shattering revelation that derailed her life and divided her parents. Only when she finally learns to accept the violence of her beginning can she be open to life again, and maybe to a second chance at love. "With tenderness, but without blinking, Linda K. Sienkiewicz turns her eye on the predator-prey savannah of the young and still somehow hopeful." Jacquelyn Mitchard, author of the #1 NY Times Bestseller, Deep End of the Ocean.