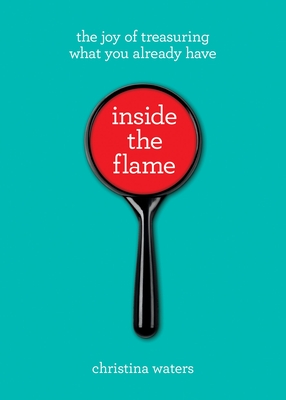 Inside the Flame (Paperback)
The Joy of Treasuring What You Already Have
Parallax Press, 9781941529324, 344pp.
Publication Date: November 22, 2016
* Individual store prices may vary.
Description
Inside the Flame invites readers to unplug their computers, cell phones, and televisions and plunge back into overlooked nooks and crannies of everyday experience. We've lost touch with the richness of the tangible and with it our reverence for the physical world. Our ability to focus on the here and now is in crisis. By illuminating ways to take a closer look at the world around, Inside the Flame will help readers heighten their surroundings, tune the volume more precisely, and live lives that are fuller, richer, more mindful, and more compassionately interwoven with others. Inside the Flame illustrates how attentive experience brings the world close, and how the world responds by infusing us with bold colors, memorable textures, and a more widely open heart.
About the Author
Christina Waters is a fifth generation Californian who grew up in an Air Force family, living in France, Germany, and Virginia before returning to Santa Cruz to where she earned her Ph.D. in Philosophy. For the past two and a half decades Waters has worked as a journalist specializing in the arts, film, food, and wine for a variety of San Francisco Bay area and national publications. She has been nominated three times for James Beard Foundation Journalism Awards, and has lectured in Art, Environmental Ethics, and Film at UCSC for the past 20 years. A lifelong musician, Waters performs with the Cabrillo College Symphonic Choir and the UCSC Concert Choir.
or
Not Currently Available for Direct Purchase