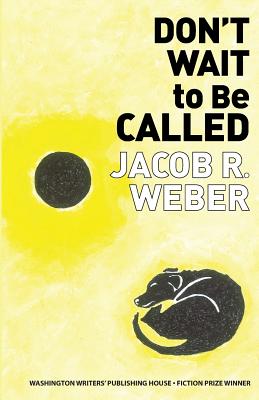 Don't Wait to Be Called
Paperback

* Individual store prices may vary.
Description
Don't Wait to Be Called is a collection of short stories that span the distance from Eritrea and Ethiopia, whose refugee populations author Jacob Weber worked with in 2013 and 2014, all the way to Rustbelt towns of Ohio, where Weber grew up in the shadow of the Pro Football Hall of Fame. These stories range from migrants fleeing for their lives and hanging on to what is left from the dangerous journey to "bros" lifting weights together who just want to get ripped. Weber also covers the 2015 Baltimore Riots through the eyes of a student (Weber's wife was a Baltimore teacher at the time), a dying mathematician's son who tries to master high school math before his father dies, and a single mother just trying to hold it together on a Sunday at the park. Weber twice hits on themes of surveillance, once in a very short story told through the eyes of an eavesdropping translator (Weber himself is a translator for a living), and again through a haunting story of a man who built facilities for the National Security Agency and now wants to spend his retirement in a bath house he built. But the heart of the collection are the four stories of "Habesha" immigrants--those who have come from Ethiopia and Eritrea to the United States to become a new kind of American--"American as Berbere," as one story has it.
Washington Writers' Publishing House, 9781941551141, 204pp.
Publication Date: September 8, 2017