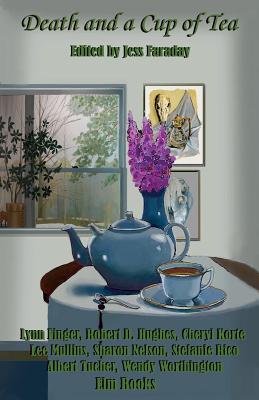 Death and a Cup of Tea (Paperback)
ELM Books, 9781941614020, 194pp.
Publication Date: March 19, 2015
* Individual store prices may vary.
Description
Elm Books is proud to resent the fourth book in our mystery collection, with eight stories featuring a female sleuth and tea. Choose your brew carefully... some are comforting, others are deadly. But whether your style is English, Jasmine, Chai, Green, or Vanilla Cream there's bound to be a cup for everyone The fourth mystery collection from Elm Books features female sleuths and protagonists from Elm Books veterans along with a few exciting newcomers. In these eight stories you'll find eight wide range of lovable characters. In "A Cup of Chai" Robert D. Hughes proves that detective work is more exciting than biology homework as a college student solves the mysterious murder of a local tea house owner. Professional sleuths in Lee Mullins' "Edith Jones Just Got Game" and Lynn Finger's "Fear on Eight Legs" solve crimes from Philadelphia to the far reaches of the galaxy. Tea is a civilizing influence and a key to answers both for the prim and proper Miss Wisner of Albert Tucher's "Miss Wisner Will Pour" and for a team of psychological researchers investigating an escaped mouse Sharon Nelson's "Civility: Worth a Try When All Else Fails." And justice is on the menu in Stephanie Rico's "Extraordinary Happenstance," Wendy Worthington's "A nice cup of Homicide," and Cheryl Korte's "A Garden of Simples as their heroines dish out boiling hot revenge with two lumps of sugar.