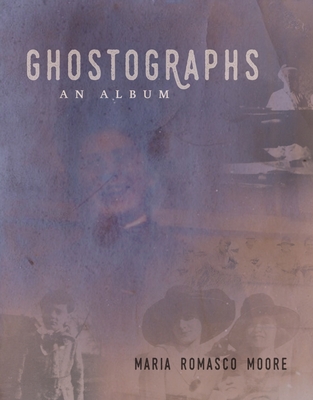 Ghostographs
An Album
Paperback

* Individual store prices may vary.
Description
Fiction. Flash Fiction. Novella-in-Flash. Art. Photography. Hybrid Genre. Every old photo album contains a multitude of mysteries--the people who came before. Maria Romasco Moore's eerie and incandescent novella-in-flash GHOSTOGRAPHS is no exception. Brief, crystalline stories combine with vintage photographs to illuminate the hidden terrain of childhood and the pain of growing up, all in one small town at the edge of an abyss where the narrator comes of age among family, friends, and phantoms. It's a place populated with charming and unforgettable characters, where housewives send away for mail-order babies and young girls glow on front porches on hot summer nights. Where men get in staring contests with lamps and great aunts live in castles and collect haunted dogs. Where games of hide and seek refuse to end. It's a town full of secrets, where the hardships of adulthood threaten to invade the wild and magical domain of children. Haunting and evocative, funny and strange, the world of GHOSTOGRAPHS may be memory or might just be a trick of the light.
Rose Metal Press, 9781941628157, 88pp.
Publication Date: November 1, 2018