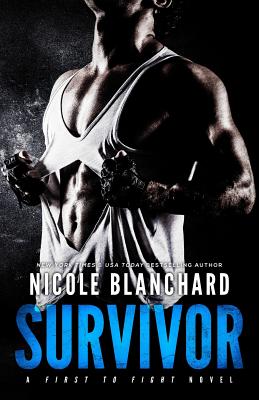 Survivor (Paperback)
Bolero Books, LLC, 9781941665718, 254pp.
Publication Date: April 23, 2016
* Individual store prices may vary.
Description
I knew falling in love with him was bad for us both, but I did it anyway. For a brief moment, we had it all. Even though he was leaving to join the Marines and I had four years of college ahead of me, he was everything I ever wanted, but didn't think I deserved. But real life has a way of dashing dreams-and that happy future we envisioned together? It disappeared at the hands of a monster. Ten years have passed, and I'm not the same naive girl who believed in happily-ever-afters. When my mother passes away and I find myself caring for my two teenage brothers, the last thing on my mind should be reconnecting with the hottie-turned-hero who I loved at seventeen. If I want a second chance at his heart, I'll have to trust him with the secrets that tore us apart. This is a FULL-LENGTH, STANDALONE, with NO CLIFFHANGER. Please note there is a graphic scene that may be a trigger for some.
About the Author
New York Times and USA Today Bestselling author Nicole Blanchard lives in Mississippi with her family and their menagerie of animals. She chooses each day to chase her own fairy tale even if they contain their fair share of dragons. She is married to her best friend and owns her own business. Nicole survives on a diet of too many books and substantial amounts of root beer and slim jims. When not reading, she's lavishing attention on her family or inhaling every episode of The Walking Dead and The Big Bang Theory. You may learn more about Nicole and her work at www.authornicoleblanchard.com.