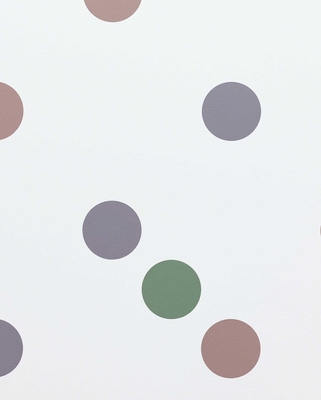 Bridget Riley
Recent Paintings 2014-2017
Hardcover

* Individual store prices may vary.
Description
The quest for discovery through looking is the driving force of Bridget Riley's work, as she has written: "More than anything else I want my paintings to exist on their own terms. That is to say they must stealthily engage and disarm you. There the paintings hang, deceptively simple—telling no tales as it were—resisting, in a well-behaved way, all attempts to be questioned, probed or stared at and then, for those with open eyes, serenely disclosing some intimations of the splendors to which pure sight alone has the key."

This publication unfolds along the lines of Riley's 2018 exhibition at David Zwirner, London. Beginning with an exploration of black-and-white equilateral triangles, Riley leads the viewer into an awareness of the ways in which a surface—wall or canvas—can affect a seemingly simple form: the triangle. While she demonstrates these subtle changes, Riley manipulates this form by bending its sides. At first sight the viewer may experience this as a breaking apart, but as one continues to look, serpentine movements appear, or large shadowy triangles, which advance and recede. These paintings constantly reinvent themselves through looking.

Riley is revisiting and developing works which she initiated over fifty years ago, as is shown here by the inclusion of Black to White Discs (1962/1965) in the exhibition. This diamond formation of discs, which graduates in tone from white to black and back again, offers a lead-in to her new body of work. In Cosmos and the Measure for Measure series, Riley recalls a group of subtly shaded colors used this time in discs. While the compositions remain fundamentally the same, the play of colors changes every time.

The exhibition ends with a surprisingly spacious wall painting that offers the viewer many delights, not least among them a dance of fugitive white lights. Here, Riley disarms the viewer, encouraging us once again in an adventure of discovery. In his essay, Richard Shiff explores Riley's ability to give new life to basic forms as she invites the audience, any audience, to help participate in the painting.
Praise For Bridget Riley: Recent Paintings 2014-2017…
"A blast of pure psychedelic energy... The great shapeshifter rediscovers the hallucinogenic power of her youth, with dizzying works that turn perspective inside out."
— Jonathan Jones

"Riley is a philosopher who is interested in perception – and nothing else. For her, a work of art is not a picture nor a political comment nor a splurge of self-expression. It is a way to explore seeing. If it does not leave you with your sense of the visible world shaken and reborn, what's the point of it?"
— Jonathan Jones

"Like psychedelics for the puritanical, Bridget Riley's work has utterly mind-altering power. Looking long enough at it makes the eyes and the mind perform bold gymnastic leaps, as we weave our perceptions into hers and see things that aren't there as fact, but very much are there as viewers."
— Emily Gosling

"Riley's paintings seem to defy scholarly interpretation. Her central interest is visual sensation: through geometric repetition, tonal inversion, compression, and expansion, she's able to exploit what she calls 'visual energy' to produce striking optical phenomena."
— Jake Malooley

"Bridget Riley's work is utterly fascinating…"
— Maisie Skidmore

"Bridget Riley is the most important British painter of the modern age. Bacon? Freud? Hockney? None of those famous men took hold of the language of painting and remade it as she has."
— Jonathan Jones

"Each painting is incredibly carefully planned, and deeply theoretically rigorous."
— Samuel Spencer
David Zwirner Books, 9781941701911, 96pp.
Publication Date: November 20, 2018
About the Author
One of the most significant artists working today, Bridget Riley's dedication to the interaction of form and color has led to a continued exploration of perception. From the early 1960s, she has used elementary shapes such as lines, circles, curves, and squares to create visual experiences that actively engage the viewer, at times triggering optical sensations of vibration and movement. Her earliest black-and-white compositions offer impressions of several other pigments, while ensuing, multi-chromatic works present color as an active component. Although abstract, her practice is closely linked with nature, which she understands to be "the dynamism of visual forces—an event rather than an appearance."

Richard Shiff is the Effie Marie Cain Regents Chair in Art at The University of Texas at Austin, where he directs the Center for the Study of Modernism. His scholarly interests range broadly across the field of modern and contemporary art and theory, with publications that include Critical Terms for Art History (co-edited, 1996; second edition, 2003), Barnett Newman: A Catalogue Raisonné (co-authored, 2004), Doubt (2008), Between Sense and De Kooning (2011), and Ellsworth Kelly: New York Drawings 1954–1962 (2014).