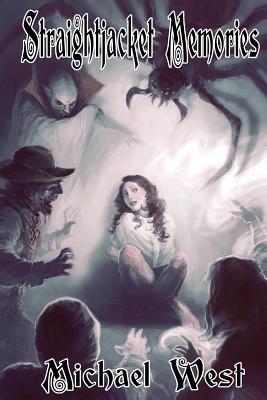 Straightjacket Memories (Paperback)
Seventh Star Press, LLC, 9781941706992, 258pp.
Publication Date: August 27, 2014
* Individual store prices may vary.
Description
There is a fine line between love and madness, between insanity and pure evil. This is Michael West at his terrifying best From heart-stopping horror to the strangest of fantasies - these are tales from the darkest regions of his twisted imagination All the usual tropes are here - vampires and shapeshifters, ghosts and witches, gods and monsters, mummies and zombies - but none of them are exactly what you would expect... A dream vacation takes a nightmarish turn when a couple finds they did not come home alone... A man agrees to a meeting with his estranged wife and learns the horrible, obscene truth of the old saying: "Hell hath no fury like a woman scorned..." An American platoon, cut off from the outside world, discovers an unbelievable enemy they were never trained to fight... And a man struggling with depression and grief receives text messages from beyond the grave, messages that push him to the edge of sanity...and beyond... Ten more reasons to say your prayers. Ten more reasons to check beneath your bed. Ten more reasons why you may never want to close your eyes again.